The 6.1m Impact is a middle of the boating range premium vessel which remarkably still allows handling by one person for its size
Commonly used by Rottnest sea travellers and 100m deep sea fisherman this craft expresses confidence. With all the benefits of deep free-board, long open deck space and a nice wide beam for its length, this hull handles well in sloppy sea's and does well to keep you dry.
Optional extra's are limitless:
Scuppered drainage system for the deck
We can fit it with your  choice of a:
Side console
Island cab
Centre console
Soft top runabout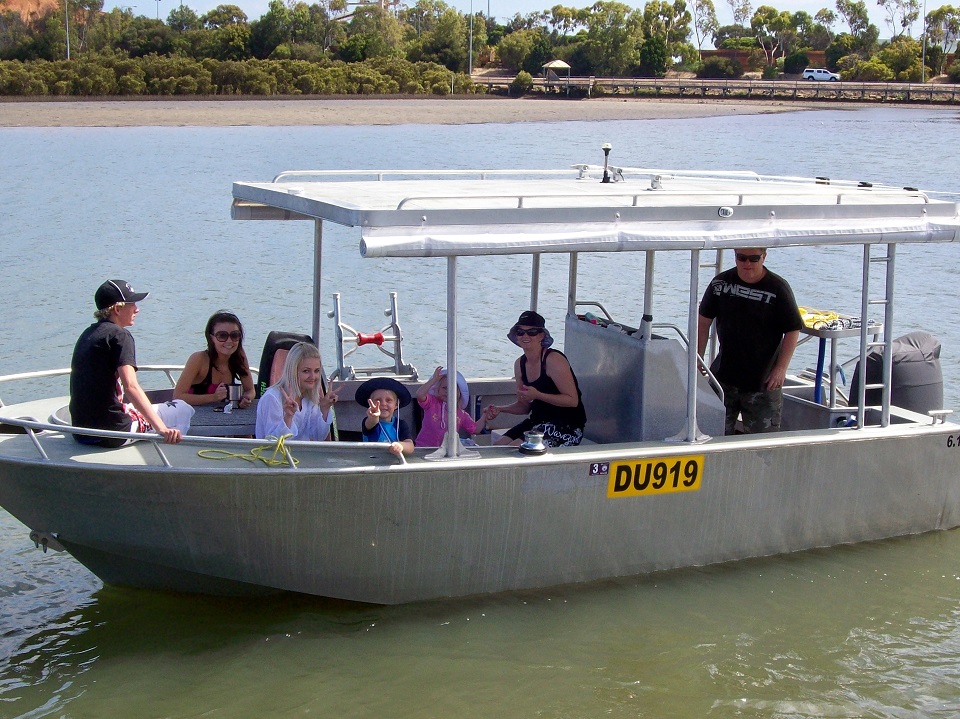 Plate size = 5mm hull and 4mm side sheets

150 L plus fuel tank per frame void

Beam = 2350 mm (wide)

Dead rise = 17 degrees

Approx dry vessel weight = 800 Kg

Recommended Power plant = 150HP
 All of our vessels are built out of 5083 marine grade Aluminium Sheet metal
With Full Frames and 6000 series stringers which run perpendicular to the Hull (max 250mm apart).
The unique Reverse Chine gives our Boats a very Responsive and Stable Tracking Character which combats Broaching.
At Rest the chines act like Sponsons and Retards Listing to a very comfortable point ( A big win with Hard Core Fishos).
All of our Vessels Can be Custom built as long as they stay within the Parameters of the Australian Builders Plate Standards.
All our Boats under 6.1 mtrs have Microlin Foam as positive Buoyancy Aid (Aus Builders Plate)
We provide Hinn Numbers and Optional Fit out requirements.
Primarily A Raw finish with all Pre cut and drilled requirements our vessels will be ready for fit out at the arranged ETA for the owner builder.
Our optioned full finished vessel can be Quoted for (under Contract) with Paint, windows ,Electrics, Carpets , Upholstery ,stickers and all varied BLA products (see online).